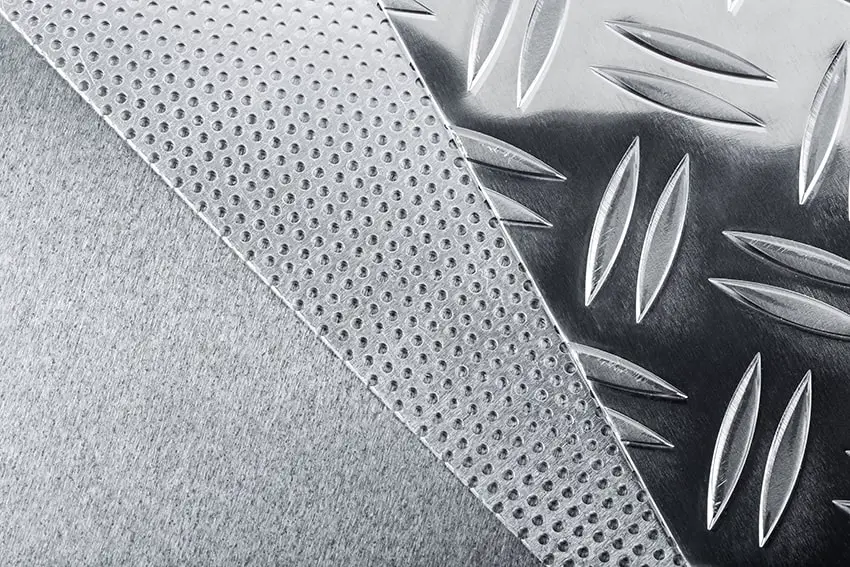 Any type of metal is prone to rust, corrosion, or tarnishing so it is important to protect the surface to extend its life.
Using a clear coat on a metal surface is a great way to make metal products last longer and look better, plus, many options prevent fading and oxidizing as well as damage from UV rays.
Here are a few tips on what to look for in the best clear coat for metals and a few reviews to help you start shopping.
Top pick
EVERBRITE is a durable clear coat. It restores and protects your metal against rusting and harsh conditions. It's easy to apply and can be used both indoors/outdoors.
Check Price
Best Clear Coats for Metal in May, 2020
With the ability to protect and restore approximately 250 square feet of metal per quart, Everbrite Protective coating is a clear protective coating that is durable and tough.
It can restore the luster and color of metals that have faded as well as protect metals from oxidizing, chalking, fading, corroding, rusting, tarnishing, and from UV rays. Everbrite is a great choice for both painted and unpainted metals.
Everbrite can restore oxidized surfaces that have faded making them look new again. It is a great choice for metal buildings, copper roofs, copper gutters, equipment, tractors, anodized aluminum, metals roofs, doors, and metal siding.
It also gives you long-term protection from fading, tarnishing, rusting, oxidation, and corrosion, plus it stores well in a sealed container so you can use it later for touchups or other projects.
This is an easy to apply product that is self-leveling and easily recoats on both interior and exterior metals.
Apply to clean surfaces with a lint-free cloth, paint sprayer, natural brush, applicator pad, or sponge brush. Everbrite will not yellow, peel, crack, or chip and also protects metals from mildew, bleach, acid rain, chlorine, saltwater, and UV rays.
Pros
Easy to use product
Makes things look brand new again
Very versatile, works on many products
When you need a tough clear coat that can be applied directly onto metal, check out KBS DiamondFinish.
Not only does it work on metals, but it also works on painted surfaces. This is a water high gloss product that stays flexible permanently.
KBS DiamondFinish works well in harsh environments without peeling, cracking, or yellowing.
It has a single part formula that is harder and tougher than two part coats.

This is a self-leveling product that doesn't need additives and seals both metals and paints.
Pros
Gives you a nice shiny and beautiful finish
Easy to use giving you a nice coating
If you take your time, it can look like the original paint
Cons
Doesn't have a very long shelf life
Hard to get a smooth application
Covering up to 250 square feet of metal per quart, ProtectaClear coating is a great solution to protect sinks, grills, door handles, aluminum, stainless steel, jewelry, brass, and copper.
Creating an impermeable finish, this product gives you great protection from damage caused by bleach, mildew, pollution, acid rain, salt air, salt water, and corrosion.
It actually helps to reduce the amount of time you take cleaning and maintaining metal products. This fast drying and self-leveling coat keeps any metal looking like it was just polished.
ProtectaClear is durable and tough as well as almost invisible protecting metal from fingerprints, rust, oxidation, corrosion, and tarnish. It has incredible resistance to chlorines and salts making it a great choice for metal in your pool area or even in an ocean environment.
Pros
Easy to use, great quality product
Takes great care of jewelry
Works well on copper
Cons
The application process can be time-consuming
4. Spraymax 2K – Top Application Clear Coat
Offering a two-part Urethan Aerosol Coat, SprayMax offers a higher weather and U.V. resistance than its competitors.
Unlike typical aerosol paint technology, Spray Max features innovative nozzle technology along with new propellant technology. It not only gives you a higher yield but also a faster spray time while covering a wider area with a more even spray pattern.
With Spray Max 2K Urethane Coat, you get professional paint results without having to mix paint or clean out a spray gun. You don't have to worry about overspray, solvents for cleaning, or a compressor.
It is easy to apply giving you a high gloss finish once it is dry and is a great choice to use over any basecoat.
Pros
Sprays evenly on surfaces
Has a high gloss finish
Easy to use product
Cons
Hard to set up
Have to sand down a lot of orange peel to get the surface you want
You'll need a respirator to apply it
Providing durable adhesion and rust protection, Krylon COVERMAXX Spray Paint gives you superior color and premium coverage. Featuring an easy to push spray tip, this clear coat dries in ten minutes or less.
This is a paint and primer in one that can be used on ceramic, glass, plastic, wicker, metal, and wood. Available in several trendy colors, Krylon COLORmaxx spray paint gives you brilliant color with a wide range of sheens.
You get a smooth application with the bonus of rust protection. With the large button tip, you can easily spray from any angle for quick coverage.
This is a great product that is fade resistant and preserves any of your outdoor and indoor projects.
Pros
Product gives really good coverage
Quick and easy shine
Great variety of colors to choose from
Cons
Colors don't come out to what is on the cap color
Has more of a matte instead of a metallic finish
Buyer's Guide
What is a Clear Coat?
A transparent layer of paint, a clear coat is applied over colored paint. Basically, it is a resin or paint that is colorless. It can make the metal object you are painting shiny making it look brand new again as well as protecting the paint so it will retain that look for a long time.
Other benefits of using it include adding depth to the color and protecting metal objects from UV ray light and the sun that can damage paint or make it fade. It can also help to protect the paint from being damaged by bird droppings, dirt, and rain which can be cleaned and quickly buffed out.
Types of Clear Coats
There are a lot of clear coat options on the market so it is important to know the difference so you can find the best one for your needs:
Topcoat – Intended to be the last layer applied to paint, it can be very effective and easy to use giving the paint depth
Turbo Coat – This is a fast drying clear coat that gives metal a glossy look.
Glamour Coat – A slower drying clear coat, it allows more leveling and is less sensitive to moisture.
Higher Solids Coat – Containing more additives, higher solids clear coat has a thicker film after the solvent has evaporated. With its thicker consistency, higher solids clear coats tend to dry slowly and are more expensive than other types.
Euro Coats – Euro clear coats dry faster with heat but work just as well as the other types.
Important Facts to Consider
Transparency – This is the most important consideration when choosing a clear coat. If you are interested in making the metal you are painting look new again, make sure to purchase a product that does not cover your base paint.
Gloss Level – Also important to keep in mind, the gloss level should be more than 90 units so the metal you are painting will look shiny as just as good as a new one.
Ease of Application – Since you are only adding another coat, it should not be difficult to apply. Choose an option with a nozzle that lets you spray on the metal's surface evenly. This will guarantee that you won't have any blotches on the surface and only a smooth glossy finish.
Scratch Resistance – Metal can be vulnerable to scratches so applying another coat will guarantee an additional layer of protection to its surface. Look for a product that has scratch resistance and has UV protection for the most defense against the sun.
Applying Coat
Clean the Surface. Wipe away any paint particles or dust with a damp cloth from the metal's surface. The surface needs to be cleaned correctly to make sure the clear coat adheres properly and won't easily peel off.
Apply Clear Coat. Using a paint sprayer or brush, evenly apply the first layer of clear coat. Once it is completely dry, apply a second one which will add another layer of protection helping to keep the coating last longer on the metal. Make sure to wait between 36 and 48 hours before you use your metal object and leave the object in a place where you won't have to move it to prevent any accidental damage to the finished surface.
Conclusion
It may be a bit confusing choosing the best clear coat for your project, but once you know what to look for, you should easily be able to pick out the best product for what you have planned. Remember, you want good scratch and fade resistance as well as a good amount of transparency for any metal you are working on. Easy application and good protection from chemicals and UV rays are also great features to look for, so make sure to do your research before you head out to the stores.