Top pick
Best Clear Coat for Metal
EVERBRITE is a durable clear coat. It restores and protects your metal against rusting and harsh conditions. It's easy to apply and can be used both indoors/outdoors.
Check Price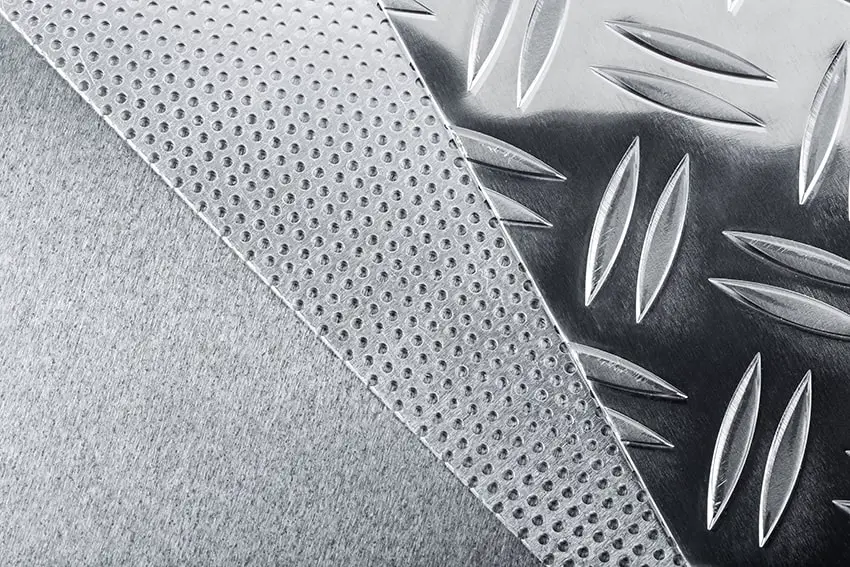 Any type of metal is prone to rust, corrosion, or tarnishing so it is important to protect the surface to extend its life.
Using a clear coat on a metal surface is a great way to make metal products last longer and look better, plus, many options prevent fading and oxidizing as well as damage from UV rays.
Here are a few tips on what to look for in the best clear coat for metals and a few reviews to help you start shopping.
Best Clear Coats for Metal in June, 2021
With the ability to protect and restore approximately 250 square feet of metal per quart, Everbrite Protective coating is a clear protective coating that is durable and tough.
It can restore the luster and color of metals that have faded as well as protect metals from oxidizing, chalking, fading, corroding, rusting, tarnishing, and from UV rays. Everbrite is a great choice for both painted and unpainted metals.
Everbrite can restore oxidized surfaces that have faded making them look new again. It is a great choice for metal buildings, copper roofs, copper gutters, equipment, tractors, anodized aluminum, metals roofs, doors, and metal siding.
It also gives you long-term protection from fading, tarnishing, rusting, oxidation, and corrosion, plus it stores well in a sealed container so you can use it later for touchups or other projects.
This is an easy to apply product that is self-leveling and easily recoats on both interior and exterior metals.
Apply to clean surfaces with a lint-free cloth, paint sprayer, natural brush, applicator pad, or sponge brush. Everbrite will not yellow, peel, crack, or chip and also protects metals from mildew, bleach, acid rain, chlorine, saltwater, and UV rays.
Pros
Easy to use product
Makes things look brand new again
Very versatile, works on many products
When you need a tough clear coat that can be applied directly onto metal, check out KBS DiamondFinish.
Not only does it work on metals, but it also works on painted surfaces. This is a water high gloss product that stays flexible permanently.
KBS DiamondFinish works well in harsh environments without peeling, cracking, or yellowing.
It has a single part formula that is harder and tougher than two part coats.

This is a self-leveling product that doesn't need additives and seals both metals and paints.
Pros
Gives you a nice shiny and beautiful finish
Easy to use giving you a nice coating
If you take your time, it can look like the original paint
Cons
Doesn't have a very long shelf life
Hard to get a smooth application
Covering up to 250 square feet of metal per quart, ProtectaClear coating is a great solution to protect sinks, grills, door handles, aluminum, stainless steel, jewelry, brass, and copper.
Creating an impermeable finish, this product gives you great protection from damage caused by bleach, mildew, pollution, acid rain, salt air, salt water, and corrosion.
It actually helps to reduce the amount of time you take cleaning and maintaining metal products. This fast drying and self-leveling coat keeps any metal looking like it was just polished.
ProtectaClear is durable and tough as well as almost invisible protecting metal from fingerprints, rust, oxidation, corrosion, and tarnish. It has incredible resistance to chlorines and salts making it a great choice for metal in your pool area or even in an ocean environment.
Pros
Easy to use, great quality product
Takes great care of jewelry
Works well on copper
Cons
The application process can be time-consuming
4. Spraymax 2K – Top Application Clear Coat
Offering a two-part Urethan Aerosol Coat, SprayMax offers a higher weather and U.V. resistance than its competitors.
Unlike typical aerosol paint technology, Spray Max features innovative nozzle technology along with new propellant technology. It not only gives you a higher yield but also a faster spray time while covering a wider area with a more even spray pattern.
With Spray Max 2K Urethane Coat, you get professional paint results without having to mix paint or clean out a spray gun. You don't have to worry about overspray, solvents for cleaning, or a compressor.
It is easy to apply giving you a high gloss finish once it is dry and is a great choice to use over any basecoat.
Pros
Sprays evenly on surfaces
Has a high gloss finish
Easy to use product
Cons
Hard to set up
Have to sand down a lot of orange peel to get the surface you want
You'll need a respirator to apply it
Providing durable adhesion and rust protection, Krylon COVERMAXX Spray Paint gives you superior color and premium coverage. Featuring an easy to push spray tip, this clear coat dries in ten minutes or less.
This is a paint and primer in one that can be used on ceramic, glass, plastic, wicker, metal, and wood. Available in several trendy colors, Krylon COLORmaxx spray paint gives you brilliant color with a wide range of sheens.
You get a smooth application with the bonus of rust protection. With the large button tip, you can easily spray from any angle for quick coverage.
This is a great product that is fade resistant and preserves any of your outdoor and indoor projects.
Pros
Product gives really good coverage
Quick and easy shine
Great variety of colors to choose from
Cons
Colors don't come out to what is on the cap color
Has more of a matte instead of a metallic finish
Por-15 is super-efficient thanks to its revolutionary breakthrough formula. Not all rust prevention coating will allow you to simply coat even when rust is present. The special formula simply stops rust on its tracks through its 3 steps 'stop rust system'.
If your metal is exposed to sunlight you need to use top coating since this formula is sensitive to UV light.  Areas not exposed to sunlight do not require top coating.  The POR -15 Top Coat paint is sold separately. You need to use Top Coat coating to help preserve substrates prone to corrosion.
Direct Application
POR-15 can be applied directly to rusty metal surfaces.  This rust prevention coating protects metal from corrosion.  Sufficient coating means less exposure to moisture.  POR-15 is specially designed to be applied directly on prepped rusted and sandblasted metal surfaces.
Impenetrable Finish
The non-porous finish protects your metal from chips, cracks, or peeling.  The high-performance coating formula prevents chemicals, salts, and other corrosive contaminants from damaging metal surfaces.
Whether your metal has some rusts or its bare, you can take advantage of the advanced formula for POR 15. Most users will notice an almost perfect permanent protection against rust and corrosion. This rust preventive coat is durable against acids and alkalis.
3-Step Rust Preventive System
POR-15 has its easy to follow 3-step guide on how to apply the formula the right way.  You need to use Cleaner Degreaser. This solution is water-based and non-flammable. You do not have to hold your breath while using this cleaner since it does not emit obnoxious odors commonly associated with degreasing chemicals.
The cleaner also works for other materials like plastic, wood, fiberglass, or painted surfaces. When I refer to painted surfaces; these can be engines, fuel tanks, air conditioning, boiler tubes, compressor lines, heat exchangers, coils, and even on transformers.
After cleaning your metal surface, use the metal prep. The metal prep formula is a good base to allow POR-15 rust preventive coating to cover all areas with rust. The final step is to use the Main rust preventive coating system.
Pros
3 Step Rust Preventive System
For professional use
Convenient to use
Seals rust longer
Specially made for metal substrates
Lead-free
Dries fast
Keeps off fuels and oils
Time saver
Self-leveling
Top coating complies with OSHA color requirements
Cons
Respirator required during sprays
Sensitive to UV light
Topcoat paint is sold separately
Caution and protective equipment required when using it
Dupli-Color Scratch offers to fix all touch-up features through its abrasive prep tip color paint match. After all, Dupli-Color is one of the brands tested and approved by vehicle manufacturers to restore your car to its factory finish appearance in your garage.
Dupli-Color offers you an easy to use and convenient solution for scratches and chips without leaving your garage or backyard. However, test it on the old paint surface before you use it on a bigger surface. Dupli-Color works not just for automotive alone. You can use this for other projects made of glass, ceramic tiles, and wood.
Works on Restoration Projects
You can use this to restore headlights, however, you must use 600 grit then move on to 1500 grit using wet sanding. Allow it to dry before you apply the clear coat. Feedback coming from those who have tried this on headlights also suggests adding the recommended number of layers then buff for a better shine.
A can of spray will cover about 12 to 14 square feet. Take note that a single spray application is not enough. You need to spray again.  Remember that Rust Bullet is not painting but a coating solution. To hurry up the drying process, you must apply this in light coats.
Other Applications
Dupli-Color works great for utility trailer projects too. You need to apply regular paint first and use Dupli-Color as an extra measure for extra-protection. Trailer paint jobs are known to fade fast, however, if you use this product to coat it, your paint job will last longer. Never use this for motorcycle gas tanks since gasoline can immediately ruin the clear coat.
When you use Dupli-Color on tile and canvas materials for sealing paintings tiles, these stick together after the curing process. Applying the coating solution will protect the paint from sloughing off.  Dupli-Color works well if you are thinking of painting coasters. This product seals tile coasters while making them look shiny.
Pros
Paint and primer in one
Color tested and approved by vehicle manufacturers
Restores color to original factory finish
Extreme protection from rust
Suitable for automotive and home projects
Ideal for metal, wood, and fiberglass
For touch-ups
Comes with abrasive prep tip
Easy to use
Dries fast
No prepping and sanding required
A brand famous for developing automotive accessories
Cons
Works better on non-slick surfaces
Not for motorcycle gas tanks
Matches well for arts and crafts
Not water base
Rust Bullet gives your metal that protective coating making it is clear as glass. Rust Bullet coating works best to protect rusty metal surfaces and even other types of material.  The coating formula works to protect car hoods and other stuff that you have; making it last longer.
Rust Bullet is highly versatile in the sense that even if it is for metals you can also use it for other purposes. Work on your cars, boats, floors, and a lot more. It would not hurt to experiment. Do not forget to follow the container instructions for safety.
Car Restoration Made Easy
The material use on Rust Bullet is easy to use when applied properly.  You need to apply at least two coats to secure that your car hood is well-protected.  The dura grade formula makes it rock solid. Rusty hoods will harden, however; your hood might need some minor bodywork. Once the coat hardens you might need some chrome parts that the hood can fasten into.
Rust Bullet offers excellent coating after you remove the loose undercoating from your car frame, interiors, fender, undersides, and floor surfaces. Clear shot cures and prevents rust. You can also use this product on your gasoline tank repairs to make it withstand elements and fuel. All you need is a brush or roller since the coating will stick to the metal surface.
Metal Projects
Do not throw away old steel chairs. Once you start your project and coat your steel chairs with Rust Bullet it is protected against rust. Those who used this topcoat for their project shares how their steel chairs remain rust-free outdoors.
You will be surprised that even if you work with your boats or trailers in a high-humidity environment the coating will still work in preventing rust. Don't forget to store Rust Bullet properly because it tends to harden in the can. The lid will seal shut tight.
Rehab for Garage Floors
You can use Rust Bullet to prep and finish your garage floors.  You might need about four thin coats to do the job. The coating gives fresh life to older concrete. This product will surely improve how your garage floor appears. It would not hurt to transform your old floors into tough as nails surface.
Pros
Easy to use
Clear gloss protective coating
Environmentally friendly
UV and chemical resistant
Single component no mixture needed
Dries fast
Available in different sizes (from 1 pint to 1 gallon)
Works best with the spray gun
Cons
Runs on non-horizontal surface
Evaporates quickly in unsealed cans
Foamy mess if not handled properly
Buyer's Guide
What is a Clear Coat?
A transparent layer of paint, a clear coat is applied over colored paint. Basically, it is a resin or paint that is colorless. It can make the metal object you are painting shiny making it look brand new again as well as protecting the paint so it will retain that look for a long time.
Other benefits of using it include adding depth to the color and protecting metal objects from UV ray light and the sun that can damage paint or make it fade. It can also help to protect the paint from being damaged by bird droppings, dirt, and rain which can be cleaned and quickly buffed out.
Types of Clear Coats
There are a lot of clear coat options on the market so it is important to know the difference so you can find the best one for your needs:
Topcoat – Intended to be the last layer applied to paint, it can be very effective and easy to use giving the paint depth
Turbo Coat – This is a fast drying clear coat that gives metal a glossy look.
Glamour Coat – A slower drying clear coat, it allows more leveling and is less sensitive to moisture.
Higher Solids Coat – Containing more additives, higher solids clear coat has a thicker film after the solvent has evaporated. With its thicker consistency, higher solids clear coats tend to dry slowly and are more expensive than other types.
Euro Coats – Euro clear coats dry faster with heat but work just as well as the other types.
Important Facts to Consider
Transparency – This is the most important consideration when choosing a clear coat. If you are interested in making the metal you are painting look new again, make sure to purchase a product that does not cover your base paint.
Gloss Level – Also important to keep in mind, the gloss level should be more than 90 units so the metal you are painting will look shiny as just as good as a new one.
Ease of Application – Since you are only adding another coat, it should not be difficult to apply. Choose an option with a nozzle that lets you spray on the metal's surface evenly. This will guarantee that you won't have any blotches on the surface and only a smooth glossy finish.
Scratch Resistance – Metal can be vulnerable to scratches so applying another coat will guarantee an additional layer of protection to its surface. Look for a product that has scratch resistance and has UV protection for the most defense against the sun.
Applying Coat
Clean the Surface. Wipe away any paint particles or dust with a damp cloth from the metal's surface. The surface needs to be cleaned correctly to make sure the clear coat adheres properly and won't easily peel off.
Apply Clear Coat. Using a paint sprayer or brush, evenly apply the first layer of clear coat. Once it is completely dry, apply a second one which will add another layer of protection helping to keep the coating last longer on the metal. Make sure to wait between 36 and 48 hours before you use your metal object and leave the object in a place where you won't have to move it to prevent any accidental damage to the finished surface.
Frequently Asked Questions
Can you clear coat over bare metal?
You can use a clear coat on metal if you put more than just a few coats and make sure that there are no dry or thin spots. Using a high-end clear coat metal product will do the trick. The clear coat will also last longer if you use a product made by a reputable manufacturer with a good track record. If you do this you will see no signs of deterioration even after a year.
If in case you are using the clear coat to address bad flaking like those on car hoods, strip the paint off the hood down to the bare metal, metal condition it, and clean using a scuff pad until it looks like a well-brushed aluminum. After that you can apply the clear coat.
Having a good clear coat will weather the elements especially if you are using this for cars or stuff that you use outside the house. If you are thinking of using this on bicycles look at the type of bicycle that you own. Several bicycle companies produce bicycles that will hold up when you use a clear coat over steel but, as previously mentioned it does not work for some bicycles.
Does a clear coat prevent rust?
Clear coat protects metal against rusting when you apply at least two coats for good measure.  Coating will prevent stains from dripping on the surfaces. Rusted metal is generally porous, check if the metal is completely clean and dry before you use a clear coat. If you want steel to last longer, use primer and paint before you apply a clear coat.
Moisture causes metal corrosion. A good clear coat will extend the life of the metal by sealing out moisture.  When it comes to clear coat choose those in liquid form because powder coats tend to cause spots and flakes to form over rust. Check if the clear coats can withstand UV rays. Some formulas break down quickly and look like peeled skin when exposed to the sun beams.
How long does a clear coat last?
Clear coat will wear off over time because of dirt and debris. Take extra care to gently remove the dirt buildup because this can cause scratches to appear when you apply a clear coat.
The longevity of the clear coat depends on several factors like the type of product, condition of car paint, weather conditions, etc. Washing your car once a week and wax it once a month using quality products will make the clear coat last longer.
If you are using a clear coat on other projects generally it will last for a year with proper maintenance. This leaves the metal with that "wet look" shine.  Car and metal items will last longer if you store it in places not exposed to moisture and weather elements.  Temperature and humidity will affect the longevity of your clear coat.
How many coats of clear coat should I apply?
It is a good idea to use at least 2 to 3 clear coats to protect your metal from rust. If you are planning on using multiple coats it is a good idea to apply the first coat lightly. Doing this will prevent the metal from shrinking. Shrinkage causes cracks. You can go heavy when applying the succeeding clear coats after the first one.
Wait for the first layer to dry completely before you apply the second coat. Make sure that you spray or use the clear coat slowly and carefully to avoid drips and imperfections. Keep in mind that applying coats increases the thickness of the paint coat.
Should I sand between coats of clear coat?
Sanding is advisable because this helps diminish the clear coat until the surface is smooth. Polishing will help in smoothing out the scratches made by sandpaper. Sanding is a time-consuming process. Have enough time to start on your sanding project.
To smooth surfaces and remove small imperfections choose 80 to 120 grit sandpaper. However, if you are using this for finishing surfaces smoothly, use superfine sandpaper with 360 to 600 grit.
Conclusion
It may be a bit confusing choosing the best clear coat for your project, but once you know what to look for, you should easily be able to pick out the best product for what you have planned. Remember, you want good scratch and fade resistance as well as a good amount of transparency for any metal you are working on. Easy application and good protection from chemicals and UV rays are also great features to look for, so make sure to do your research before you head out to the stores.