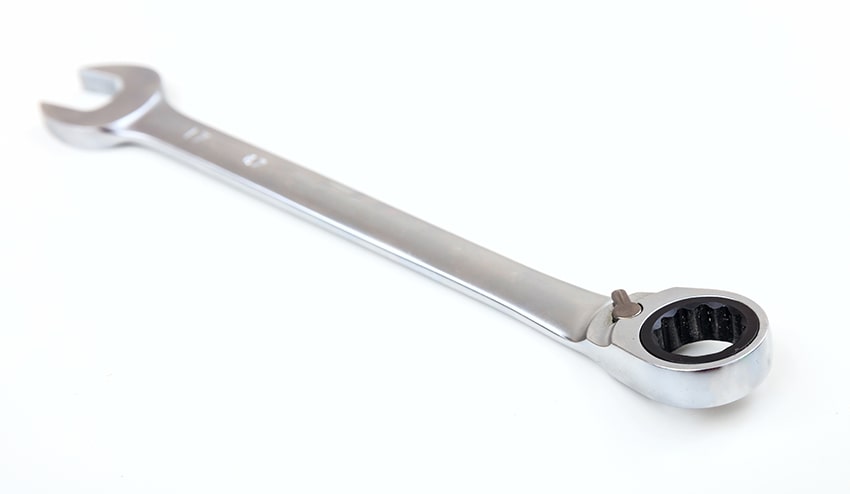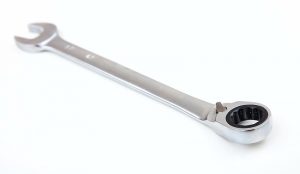 Wrenches and ratchets are easily two of the most common tools in the world. With that fact in mind, we ask the question: Why would you buy one of these things when you can buy both at once? Not only will it likely save you money, but it will also save valuable space in the toolbox. Reversible ratcheting wrench sets offer the functionality of two tools in one convenient package, so let's take a look at our top five picks for the best reversible ratcheting wrench sets.
Best Reversible Ratcheting Wrench Sets in November, 2020
At 22 pieces, this is the biggest kit on the list. Of course, more wrenches aren't always better, but that's an excellent place to start. These wrenches are a little smaller and shorter than most others, so don't be surprised when you pick them up for the first time. Smaller wrenches just can't exert as much torque as their larger counterparts. However, this is a product that offers superior functionality in a relatively lightweight package.
Everybody Loves The Carrying Case
Perhaps the best thing about this set of ratchet wrenches is the carrying case. Old-fashioned tool rolls aren't as popular as they once were, but this case might help to change that fact. It is both secure and convenient, giving the user a way to access their tools with great speed. At the same time, this roll is held securely in place with two buckles so that everything stays where it should.
Tough As Nails
Chrome-vanadium steel is noted for its exceptional strength. Unlike milder steels, this stuff won't bend. Any attempts to bend this tool could result in breakage, as the steel is just too hard. Of course, most people don't attempt to bend their wrenches anyway. With this kind of steel, you can be very sure that you are working with some of the hardest steel known to man.
Not only will this steel hold up to all kinds of abuse, but it will also resist the weather with great efficiency. Most tool steel is coated in some sort of non-corrosive metal like zinc or nickel, but chrome is probably the most attractive (and arguably the most durable) of these non-corrosive metals.
Five Degrees Of Clearance?
The manufacturer claims that these wrenches can turn a bolt with only five degrees of room in which to turn the wrench. This claim is proudly displayed on the packaging, so the company seems to feel pretty sure about its claims. However, a lot of users and reviewers have claimed this benefit to be an exaggeration. They say that the ratchet wrench requires 8-10 degrees in order to do its job, but that's still not bad.
Pros
Biggest kit on our list
Convenient and durable carry case
Durable chrome vanadium steel
Ratchets can work with only five degrees of clearance
Lifetime warranty
Cons
Shorter wrenches mean less torque
Some doubt the claim of 5-degree clearance
Where my last product was a big set of small wrenches, this one is more like a small set of big wrenches. They are available in both metric and SAE sets, but the company does not offer a mixed ratchet wrench set, which is unfortunate. However, these wrenches are not particularly expensive, either. They give the buyer a set of thick, heavy wrenches that will probably live longer than you will.
A Ratchet Without A Switch?
Normally, all ratchets have a small switch that changes their mechanism from left to right-handed functionality. Without this switch, you would only be able to turn bolts in one direction, and that would make the tool useless. At the same time, these little switches represent a weak point that often leads to failure.
Olsa has attempted to solve this problem with a new type of switch. All of these wrenches make use of a push-switch that changes the direction of the ratchet as needed. We find this to be an excellent innovation, but we also find that it's too easy to trigger the push-switch on accident. This is an ambitious idea, but it might not be ready for the big time just yet.
Lots Of Features
Apart from their trademark feature, these wrenches also offer a very strong chrome-vanadium steel construction that is nearly impossible to break. In spite of their size, each wrench also has a fairly slim profile. This is very helpful when it comes to tight spaces, and that brings us to the most impressive aspect of all: A 4-degree turning arc.
Pros
Big, beefy wrenches
Ratchets can be reversed without a switch
Lifetime warranty
90-tooth ratchet mechanisms
Slim profile for tight spaces
Cons
Metric and SAE sets sold separately
Push switch can be triggered on accident
This might be the most attractive set of wrenches on our list, but that doesn't really matter. When it comes to a tool, functionality is the only thing that matters, but these tools can measure up in the practical areas as well. They might be a little expensive, but they give you a great set of wrenches with no gimmicks and nothing fancy except that pleasing mirror finish.
Extreme Durability
Everything about this product indicates extreme toughness. Most tools come with a lifetime warranty, but this one is a little more generous than most. As such, you are probably less likely to get a defective item from them. When it comes to longevity, this is where that shiny coating can actually serve a practical purpose. By providing a thick and noncorrosive surface, the chrome prevents rust failure.
Saves Your Knuckles And Bolts
This tool is meant to be a little gentler on both the user and the tool. The head is designed in a way that makes it less likely to strip bolts when the tool slips. By keeping a more secure grip on the surface of whatever nut or bolt it is turning, the wrench transfers more torque where it's needed. At the same time, the 15-degree offset makes it less practical for tight spaces. Still, anyone who has ever smacked their knuckles against a knobby piece of steel can appreciate that sharp offset.
As if these benefits weren't enough, these wrenches even come with a handy carrying device that holds them in place quite snugly. This means that you don't have to worry about putting these wrenches in a toolbox or a tool roll. Instead, you can just grab the whole ratchet wrench set and get to work.
Pros
Convenient carrier
Thick and shiny coating
15% offset for less knuckle damage
Made to reduce bolt stripping issues
Recessed ratchet switches
Cons
No metric wrenches
A little expensive
Not great for tight spaces
This is another set of wrenches from GearWrench, but this one is a little more expensive and a lot more versatile. It seems to be the one set that does everything, but its high cost keeps it from being my number one choice. In many ways, this is just the metric version of choice number three.
Highly Versatile
I find these wrenches to be a great all-around choice. They aren't specialized for any one purpose, but they seem to give good performance across the board. The wrench heads are straight and slim, which is a big help when you're trying to reach those difficult bolts underneath the car. However, the ratchet heads are offset by 15 degrees, which should be more than enough to protect your knuckles. Unlike the last one we examined, this set only includes metric wrenches, so its versatility suffers a little bit for that.
Easy To Use
There is no learning curve with these wrenches. If you know how to use a ratchet and a wrench, you will find no surprises here. However, you might be pleasantly surprised at the way the ratchet switches are designed. Each one is placed in an ergonomically correct manner. This allows you to easily switch directions without removing the wrench from the bolt or nut to which it is fastened.
Like my previous choice, these wrenches also have a non-slip head design that is meant to stop your ratchet from stripping bolts. Add the 5-degree clearance arc, and you've got a set of wrenches that can do just about anything…well, anything that a wrench is capable of doing, anyway. I can't help but notice how much grip these wrenches have when you use the ratchet end. If I didn't know any better, I would swear that I was using a dedicated ratchet.
Pros
Ratchet switches are very easy to use
Mirror finish and great rust resistance
Ratchets have excellent grip strength
Ratchet is offset 15 degrees while wrench head is slim
Cons
Pretty expensive
Only 72 teeth in the ratchet
No SAE wrenches included
In many ways, this product represents a middle ground between the previous two products. All three are made by the same company, so we can expect similar performance from them. However, this set is right in the middle, in terms of both cost and features. Of course, these wrenches are metric-only, so SAE users may be out of luck on this one.
All The Standard Features For This Brand
These wrenches aren't that different from our third and fourth options and include many of the same features. We can see that they only require five degrees of clearance and that they have a lifetime warranty. For tools like this, a bad warranty or no warranty would be a deal-breaker. These wrenches are also equipped with the non-strip technology that we liked before.
Curved Versions Available
Unlike the other options on our list, these wrenches can be purchased in an S-shape. While these wrenches are not meant for most projects, they can be very handy for certain jobs. In many cases, disassembling a machine is just a matter of removing all the bolts. When you run into one of those hard-to-reach bolts, a curved wrench can be a Godsend. Unfortunately, curved wrenches tend to be a little more expensive than the others. A set of 5 curved ones will cost you just as much as a set of 12 straight ones.
Rough On The Knuckles
Like all the other wrenches on my list, these wrenches are canted slightly. This is done to keep the user from bashing their hands upon random pieces of metal. However, the offset is very slight on these wrenches, making it a little harder to do certain things. Still, it won't be a problem if you are careful. The smaller degree of the offset will also help you to wriggle these wrenches into tight areas more efficiently.
Pros
Reasonable price
Only needs five degrees of clearance
Lifetime warranty
Available in straight or curved versions
Pass-through design allows you to work longer bolts
Cons
Curved wrenches are a bit overpriced
No carry rack
Little to no offset
Frequently Asked Questions
What is a reversible ratcheting wrench?
This is just a ratchet that can apply pressure in either direction. There will normally be a small steel toggle that allows you to switch the ratchet mechanism from right-tightening to left-tightening. Nearly all ratchets manufactured today have this feature. Otherwise, you would need one wrench to remove a bolt and another to put it back.
What is the difference between a wrench and a spanner?
This one can be a little confusing because of the dialectical differences between American English and British English. The British tend to call all wrenches "spanners," as this is their custom. Americans tend to call them all "wrenches" for the same reason. However, there is a slight difference between the two.
Technically, a spanner is a specialized type of wrench which has a circular grip. Those little circular ratchet mechanisms that you see on the backside of many wrenches are a good example. The spanner covers the entire bolt with no gap, so you can remember the difference by remembering that spanners must "span the gap."
What is a combination wrench?
See the previous question for more information here. A combination wrench is one that is double-headed. It will have more than one type of tool, and the combination of normal wrench and spanner is the most common one that you will see.
Conclusion
To be honest, a lot of people do not understand the subtle differences that make one tool different from another. While most of the wrenches on the list have similar features, all of them have been designed with a specific kind of user in mind. Whether you are the heavy-duty user who puts all his weight behind every twist of the wrench or the fine craftsman who likes to take his time, there is a tool that was designed for you. Once you realize that, all you have to do is find that tool.